Travel Saskatchewan. A Wonderful Tourist Mecca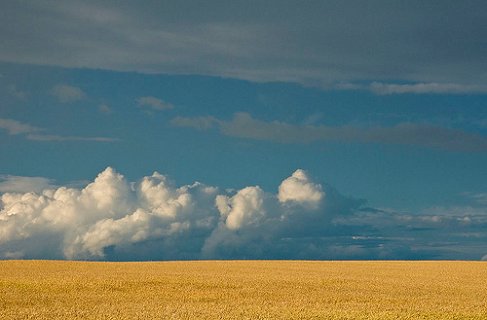 Those who travel Saskatchewan from end to end generally leave the province with a greater understanding of life on the prairie and have seen first hand the results of our tireless farmers.
If you are one of those who rented a motor home to travel the byroads of Canada, or who has been a full time RV operator for years, you will love this great province of Saskatchewan.
Here are some facts about Saskatchewan.
Saskatchewan is big and mostly flatland. If you could drive in a straight line from north to south you would cover 800 miles and from east to west 400 miles. However most highways tend not to be straight so allow plenty of time for your trip. The visitors will find most highway driving is very straight. Actually there are no roads in the last 125 miles south of the border with the North West Territory.
Fishing
In the northern half of the province there are 100,000 lakes but very few highways or roads. Be sure you travel Saskatchewan with your fishing gear as there are lakes wherever you look and fishing is spectacular.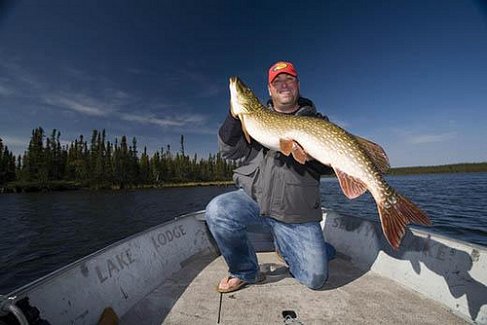 The lower half is where the action is. Saskatchewan only has 1 million wonderful people and 400,000 of those live in the capitol city of Regina and Saskatoon. One detail you may notice when you tour the province is that there are a great many small towns everywhere.
The reason for this scattering is due to the farming aspect of the economy. The farms are huge and centrally placed towns necessarily are small.
Highways
There are two major highways crossing the province fro east to west. Highway #1 the Trans Canada Highway runs parallel to the USA border and 100 miles north of it. This highway will find you near the city of Regina when you travel Saskatchewan.
Another highway which we found to be very nice and interesting was highway #16. It runs north of the Trans Canada Highway. Coming from the east you pick it up near Winnipeg Manitoba, crosses Saskatchewan and meets Alberta at the nice town of Lloydminster and will take you to Edmonton and beyond to the Alaska Highway.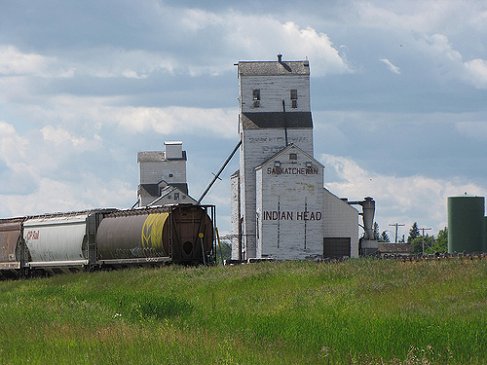 Check for Motorhome Rental Rates Here
Byways
Approximately half way between the Manitoba border and Saskatoon there are the Quill lakes. Quill lake and little Quill. A short distance off the highway lies the hamlet of Mozart, named for the great composer back around 1909. My brother was a great fan of Mozart and his music. We sent him a post card from the little post office with the postmark and he was thrilled. Visit some of these small towns and hamlets when you travel Saskatchewan as it is a great way to see the grass roots of the province.
Wind is what most people who visit Saskatchewan will remember. The climate is cold and drifting snow in winter and hot and dry in summer. Southern Saskatchewan is very dry with very little rainfall.
The business of Saskatchewan
Saskatchewan residents are a very industrious group. Here is what they do best.
Their farmers grow at least 55% of the wheat crops including rye, flax, wheat, canola, lentils and barley.
Thousands of heads of cattle, millions of hogs and chickens.
More uranium than nearly every country of the world.
One of the worlds most productive potash providers.
Canada's second largest producer of oil and third largest producer of gas.
Huge producer of forestry products for the lumber industry.
As you travel Saskatchewan you will certainly see these features and people who work them going about their business.
Saskatchewan has 34 Provincial Parks with Clearwater Lake encompassing 224,035 hectares being the largest. That is larger than some small countries.
Parks Canada National Parks
Prince Albert National Park has a wonderful campground system consisting of a drive to campground to accommodate small and large motor homes and travel trailers. Backcountry campgrounds that are only accessible by trail or water.
When you rent a motorhome you want plenty of room. Motorhome rentals are a great way to go. The folks who rent motor homes make certain that your unit has the proper motorhome tires to get you safely through your trip. It does not matter if you rent a luxury motorhome, a Toyota mini motorhome or a 4X4 motorhome, you want to make sure it suits your needs.
Visit all of the Canadian Provinces and Territories
Return from travel Saskatchewan to Home
Return from Travel Saskatchewan to Motorhome Travel