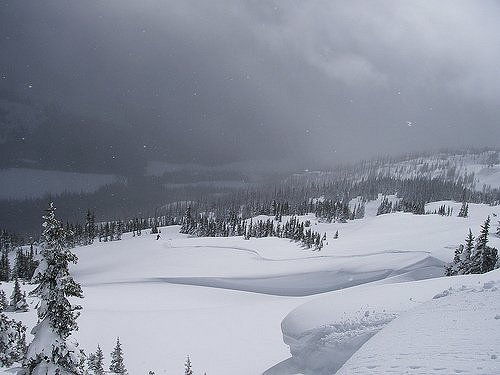 Whistler Back-country Guided Tours. The perfect See-It-All way to go.
"It's not necessarily the amount of time you spend at practice that counts; it's what you put into the practice."
Eric Lindros
Whistler back-country wilderness is probably the most beautifully rugged, fascinating terrain you will ever experience in your lifetime. Unspoiled by man, vast expanses of mountains, valleys, glaciers, lakes and rivers await those who venture to test their mettle by traveling into this wilderness.
If you are one of those planning to visit Whistler, you may be a little timid about heading off to the mountains. This is only natural. While visiting Whistler you will find yourself either surrounded by a wonderful mountain village with hotels, shopping areas, service buildings and all of the modern buildings and conveniences one can imagine. You may wonder just what will you do to enjoy the outdoors. Perhaps you would love to head for…..
This is an excellent backcountry site with tons of great information.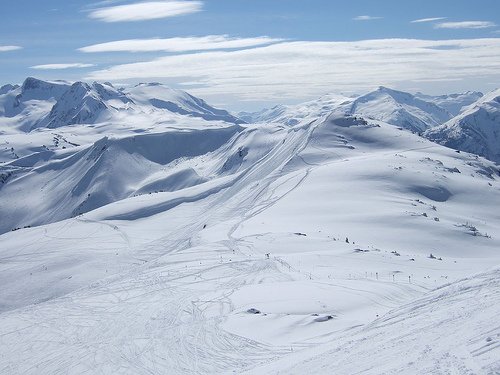 THE MOUNTAINS IN WINTER
Well, these spectacular gifts of nature are everywhere and really only a few minutes hiking away. In as little as ten minutes you may walk or cross country ski completely out of the village and on a wilderness trail with nature as your companion. Hiking trails are easily accessed from the village and a visitor should not hesitate to take in the joys of the mountains. However, not everyone may be so bold as to go it alone.
The local residents have discovered a great many hidden treasures in Whistler back-country mountains. Wild waterfalls cascade from the melt water of huge glaciers. Hidden lakes in out-of-the-way valleys. Special views to die for. Quiet little areas where many of the mountain animal residents feel secure from the prying eyes of the Whistler visitors.
A very smart idea is to travel these areas in the company of an experienced wilderness guide. Whistler back-country guides are skilled in every facet of wilderness travel no matter the season of the year. Perhaps a three or four day trip to see some of the animals as they emerge from their winter dens in the spring. What about a few days of ice climbing at spectacular waterfalls under the guidance of a certified guide. If you have never tried it, not to worry, the guides offer lessons and equipment rentals and will have you up there with the others in a short time.
The freedom of Whistler back-country skiing and snowboarding cannot be imagined for those who have never learned to snap on the skis. Of course it is not available to those who have not had the good fortune to be surrounded by the wonderful mountains that make up the terrain of that which is Whistler.
If you are a blue trail skier with the ability to ski in a variety of ski conditions you may be interested in an overnight trip to a cozy hut way back there in a mountain retreat under the guidance of an ACMG professional guide.
For those of you who are more experienced, with a resume of a solid intermediate skiing background and in good condition and perhaps with previous overnight stays under the belt you may be interested in a four day ski trip traversing four unbelievable glaciers all above 2000 meters and through wilderness terrain that will live in your memory for the rest of you life.
During your tour your guide will be teaching all sorts of instruction in wilderness glacier navigation and route finding, terrain assessment and survival. Everything that will help you to enjoy the back-country to the highest degree for years to come.
SUMMER IN WHISTLER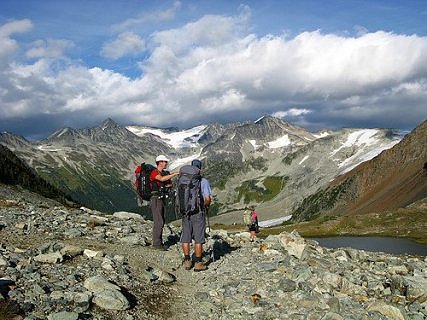 Whistler is really a four season outdoor paradise. When the snows fade away the bears and marmots emerge from their long sleep in their dens under the snow. The Whistler back-country comes alive with the early spring wild flowers. Deer, lynx, bobcats, golden and bald eagles and bushy tailed squirrels begin the busy task of rearing their young. This is the time too when hikers and rock climbers take to those far off glaciers and rock faces to challenge the great whistler back-country outdoors.
People of all ages can take part in pleasant walk on glaciers lying hundreds of feet thick within the saddles of the mountains. For the enthusiast, glacier climbing equipment is available for rent and your guide will lead you to the most enthralling areas where mother nature is busy carving new crevasses into incredible shapes.
Return From Whistler Back-country to Whistler Outdoors