Your guide to Whistler Mountain Accommodation.
What would you like for your whistler mountain accommodation? Great question isn't it. First of course you will need to decide if you will want to stay in a nice hotel , a Condo or a home . Those are your options.
Now the tough questions. For the answer you must consider your accommodation budget. How much do you want to spend? That's going to be based upon where your accommodation is located, right.
In summer you don't really need to be in a ski in ski out unit. You may save some $$$$ by renting away from the mountain base. Generally, the closer to the base, the higher the rates. Especially in winter.
Creekside Map. will give you an idea as to the layout of Whistler Village and the surrounding area.
Whistler is comparatively new. Most of the accommodations have been built during the last 30 years or so.
Downtown Calgary Hotels Downtown Calgary Hotels are ready to guide you during your amazing trip in the heart of Calgary, Alberta.
Hotels of course rent by the night but most offer packages so you must check for deals.
Generally the condos and houses rent for the minimum of a week. Whistler mountain accommodations are in great demand and bookings must be made months in advance.
Don't be fooled by thinking that summer demand is not as great as winter. On the contrary, over a million visitors arrive during winter AND winter. Their Whistler mountain accommodation is in hig demand year round.
You may be smart to check out Pemberton accommodations. as well. The great little town is only 25 minutes further along the Sea to Sky highway to the north. It's a pleasant drive and a beautiful setting. Most of their accommodations are Bed and Breakfast deals.
Another alternative is to stay in the nice little town of Squeamish, 60 KM south of Whistler (about 45 minute drive). It's a bustling little town located on the north end of Howe Sound. This is a wonderful place to stay if you want to be near the Elfin Lake cross country ski and hiking area. Whistler mountain accommodation area covers the entire Whistler corridor.
If you are renting a vehicle in Vancouver and intend to stay in Squamish accommodations, insist on the car company to provide you with a set of snow chains, or, pick up a set at Canadian Tire Stores. If not you could miss out on your day of skiing. The police insist on tire chains being worn in certain HEAVY SNOW conditions. If that is the case, you must put them on just north of Squamish. You must be aware of that if you intend to drive to whistler for a day of skiing.
You must keep in mind that winter driving is very different than summer. That 45 minutes from Squamish can change to double that if it snows. The problem is that Squamish is at sea level and it may be raining there but snowing in whistler (2400 feet elevation) so the roads get greasy and everything slows to a crawl. Your Whistler accommodation will put you closer to the ski are of course.
Click here for current road conditions
Not a problem with Pemberton (1,600 feet elevation) because if it is snowing there it is snowing in Whistler as well.
Why not remove all of the hassles of arranging hotels, car rentals, bus tours, ground transportation, motor-home rentals, etc. Irma and Joe will be happy to arrange everything for your vacation trip. We offer a free quotation without obligation. Simply click on the globe, fill in the form and leave the rest to us.
Creekside, the southern end of the Village had cheaper accommodations at one time but now a lot of new construction has taken place with nice, up-scale units resulting in prices only slightly less than the Whistler village.
Do you want to stay in your own RV? Riverside RV park in Whistler is open all year round with large sites, 50 Amp services. They also rent beautiful log cabins. They are located in a very nice setting near Fitzsimons Creek.
Most of the hotels are clustered around the Whistler/Blackcomb mountain bases. They have access to all of the restaurants and shops nearby.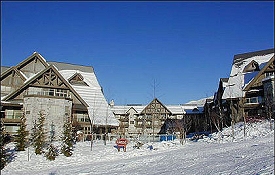 The Aspens
Most of the condos are set back a little although those with ski in ski out features are fantastic. Step outside, snap on the skis and off you go. Irma and I stayed in the Aspens and loved the idea. You put your skis on and a short little run takes you down to the express chairs. WOW.
Rental houses are all over the area, from mountainside ski slope sites where you may watch the skiers and boarders glide by a few feet from your picture window, to exclusive locations set well away from the hustle and bustle of the village. Many of the homes have been built as rental properties which will be eventually used by their owners upon retirement from their city careers. The owner will use it for a few weeks a year and rent it out for the remainder. It's a way for them to have their cake and eat it too. A perfect way to enjoy your Whistler mountain accommodation.
Whistler mountain accommodations are terrific. You really can't go wrong.
Your Idaho information source and guide.Travel suggestions and outdoor adventures, including fly fishing, backpacking, camping, whitewater rafting, winter sports, plus relocation and retirement ideas.
Walking holidays in Spain. A comprehensive directory of companies offering guided and independent walking holidays in Spain.
Save Thousands On Your Dental Care!
Get all of that dental work done for less than half price, and enjoy a resort vacation at the same time! US owned clinic, run to US standards, excellent dentists, all in sunny Mazatlan, Mexico. check us out!

Babysitting Whistler is a childcare and nanny agency that provides safe fun active care while babysitting. Our Whistler nannies combine care for your children with all the great children's activities Whistler Blackcomb has to offer. Our nannies and baby sitters come to your whistler accommodation to entertain your children both daycare and in the evening. We accept all whistler kids and their families from newborn to 14 years of age. Babysitting Whistler is the No1 choice for childcare from Whistlers largest hotels, The Four Seasons, The Fairmont Chateau, The Westin resort and Spa and the Pan Pacific Hotels . Whistler mountain accommodation.
For the latest up-to-date live action web cam's from the mountain as well as great video shots and weather information let Dusty show you.
DUSTY THE WEATHER DOG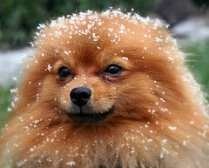 Dusty wants to show you weather conditions as they are now on the mountain. Web Cam, temperatures, ski conditions, avalanche control, weather forecast. Everything you need to know now, as it happens.
Just click on her cute little nose and see it all.
Whistler mountain accommodation.
Feel free to link to our site. Copy this code into your site.
Return from Whistler Mountain Accommodation to Whistler Outdoors