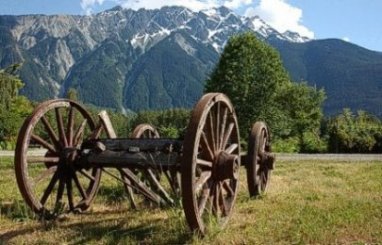 Pemberton accommodations. Jewel of a setting.
"One doesn't discover new lands without consenting to lose sight of the shore for a very long time."
Andre Gide
Pemberton accommodations will thrill you with their settings, world class scenery and all within the serenity of a beautiful valley.
Here in Pemberton, just a short 25 minute drive north of whistler you will not find the large hotel resorts for what Whistler is famous. What you will find is a wonderful selection of quaint Bed and Breakfast establishments, quaint lodges, a few cabins and motel or two.
The whole Whistler phenomenon has grown very quickly. The first class accommodations within a stones throw of the greatest ski mountains in North America come with a fairly steep, but not rip-off-steep, price tag.
A few short years ago the entrepreneurs of Pemberton saw a niche market for smaller, laid back, small valley, peaceful, homey Pemberton accommodations. What they have produced is a wonderful alternative to the hustle and bustle of Whistler. After all, you can be on the lifts at Whistler within less than half an hour of your doorstep.
You may check the highway conditions at the present time by clicking the road report.
You are in for a pleasant surprise when you check the rates as they start as low as $75.00 and are very good value. Pemberton accommodations are fantastic.
Abby's Inn
Abby's Inn is booked for the entire 2007 winter season, but will be again available for 2008 beginning April 1st. Phone 604-894-6730
Auberge du Pre. With three beautifully appointed guest rooms with en-suite bathrooms, lounge, pool and hot tub, garden terraces you will surely enjoy these Pemberton accommodations. Features large gourmet breakfasts. Phone 604 894-1471

C & N Backpackers. Private room with ensuite. Internet access. Just 31 kilometers (18 miles) from the ski lifts at Whistler. Beautiful family home in the heart of Pemberton. Toll free 1-888-434-6060 Local 604-894-2442
Country Meadows. Rates from $75--$85. This European style home is located 25 minutes from Whistler ski lifts and is set upon 6 acres of beautiful valley land. Their self catered breakfast option is worth checking into. Other options are Full, Continental or Vegetarian. Phone 604-894-6605

Drumkeeran House. Seamlessly combining luxury with adventure, Drumkeeran House is a five star country retreat, in the manner of a Scottish hunting or Irish fishing lodge, situated on the shores of a sub-alpine trophy fly-fishing lake and surrounded by forest and mountain. This world class holiday home is a gateway to the wilderness and to a four seasons adventure playground - the perfect venue for weddings, family reunions, special events and smaller corporate gatherings. You must rent the entire house. Phone 1-604-377-6297
---

Farm House B&B.We are a 1928 character country home, lovingly restored and professionally designed Pemberton accommodations, with air-conditioned bedrooms, surrounded by stunning views of BC's Coast Mountains. The house and bedrooms feature a large art collection and extensive library materials. We provide a charming pastoral retreat on 170 acres of landscaping, gardens and fields, with spectacular mountain views. Phone (888) 394-6205 (toll free)

Greenwood Country Inn. Features 3 tastefully appointed rooms. Luxurious bathrooms with heated tile floors, breathtaking mountain setting with spectacular views in every direction, relaxing fireside lounge. Delectable home-style breakfast or room only option. Home cooked dinners by request. This Inn has It all. Toll Free 1-877-977-5607

Hitching Post Motel. The motel is located in Mt. Currie, British Columbia. The motel is a 5 minute drive east of Pemberton and 30 minutes north of Whistler resort -- directly off Highway 99. Your hosts, Kerry and Paulette Myers & family, take pride in making their guests' stay a pleasant one. The Hitching Post Motel offers 10 rooms and nightly rental cabin. Air conditioning, satellite TV, Laundromat, stocked kitchenettes available. Tel: 604.894.6276
Shiloh Works Hostel Experience the life of modern day pioneers on a small farm. The Hostel has 5 Rooms with single and double beds, two shared bathrooms and two full kitchens. Low priced Pemberton accommodations. Enjoy the friendly atmosphere of a Canadian/Swiss family on 25 acres of rugged land surrounded by beautiful mountain peaks. Single rate $22. Private room $44. Tel. 604-452-0196

La Hacienda.Welcome to La Hacienda situated in the beautiful Pemberton Valley, 4 season haven for outdoor recreation only 35 km from Whistler BC. Relax in your own private living space in these unique Pemberton accommodations and unwind in your private 6 person hot tub. Enjoy the use of our fully equipped kitchen and rest up in one of 2 bedrooms to choose from on our quality mattresses under cozy down duvets. Phone 604-894-1172
Ivey Lake Lodge. Nestled in the mountains of the beautiful Pemberton valley amongst the tall cedars of BC Coastal Forests. Situated on Ivey Lake, officially recognized as one of B.C's trophy fly fishing lakes. You will enjoy the breathtaking natural beauty of the mountains and valley. Perfectly suited for those travelers seeking a private relaxing vacation. Phone 604-894-6456

Lillooet Lake Lodge. Pemberton accommodations offer a wide variety of places to stay. The cabins at Lillooet Lake Lodge offer something really different. First, If you click on the thumbnail of the cabin you will see a photo of the view from the front step. Need we say more.Since 1957, charming lake-front cottages in a peaceful setting.Cozy, clean. Sun-decks. Utmost panoramic scenery. Twenty kilometers beyond Mt. Currie off Highway 99. Wood-stoves or fireplaces. Fully equipped kitchenettes, running water, oil-lamps, shower/sauna-house. Rustic Flair! Electricity, outdoor toilets. Boating, fishing, swimming, hiking, waterfalls. Phone 604-905-9246

Mount Currie B & B. The Mt. Currie Bed & Breakfast is nestled into the beautiful Pemberton Valley with spectacular mountain scenes in every direction. Jolene & Bob welcome you into their country home offering you the serenity of rural living yet close to some of the finest hiking and mountain biking in the area. Three bedrooms, guest lounge, wood burning stove, Country style breakfast. Apple, cherry and peach trees. Toll Free 1-888-894-6864
Pemberton Valley Lodge Pemberton Valley Lodge is a new all-suite hotel located in Pemberton, BC, Canada just 20 minutes north of Whistler/Blackcomb Resort. We offer a FREE lodge-to-lift shuttle for easy mountain access. The hotel sits nestled at the base of the majestic Mount Currie off Highway 99. Enjoy stunning views, charming Pemberton accommodations, and Incredible outdoor adventure. Toll Free Call 1-877-894-2800
Pemberton Meadows Inn-Bed and Breakfast A Victorian style bed and breakfast, located on 10 acres, just 1 Km from Pemberton village and it's amenities. Pemberton Meadows Inn B&B boasts spectacular views of Mount Currie and the surrounding area.This Pemberton bed and breakfast is ideal for a romantic getaway, a relaxing long weekend or an intense vacation and ski holiday to Whistler and Blackcomb Mountains.Phone 604 894-1681

Pemberton Valley Vineyard & Inn The Pemberton Valley Vineyard and Inn is situated on 7 acres in Pemberton British Columbia, Canada. A Short Scenic 20 minute drive from Whistler Ski Resort and only 2 hours drive from Vancouver. The Lodge is 6000 sq. ft and has three Bed & Breakfast Suites all with separate entrances. The Unique Square-Log Dovetail construction complements the rural Beauty of the Valley. Phone 604-894-5857
The Log House. Relax and unwind in an exquisite yellow cedar log home nestled in the peaceful Pemberton valley and minutes from the world class ski resort of Whistler, BC. The Log House B&B Inn is your 4 season destination in the Whistler and Pemberton accommodations area.Six uniquely appointed guest bedrooms with private bathrooms, guest living area with wood burning fireplace , outdoor Hot tub, ample Parking, ski storage, and heated boot rack. High speed wireless Internet. Toll Free I-800-894-6002T
Pemberton Video. This excellent video is certain to enlighten you. Be sure to view it.
DUSTY THE WEATHER DOG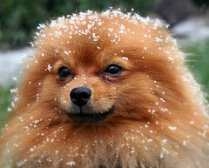 Dusty wants to show you weather conditions as they are now on the mountain. Web Cam, temperatures, ski conditions, avalanche control, weather forecast. Everything you need to know now, as it happens.
Just click on her cute little nose and see it all.
Whistler Minor Hockey Association. What's new and happening. Sign up for the WMHA Blog. Keep up to date with tips on how to play better hockey.
Trail rides are simply a wonderful way to spend a day.
Pemberton glider soaring. See the valley from where the eagles view it.
Babysitting Whistler is a childcare and nanny agency that provides safe fun active care while babysitting. Our Whistler and Pemberton nannies combine care for your children with all the great children's activities Whistler Blackcomb and Pemberton have to offer. Our nannies and baby sitters come to your Whistler and Pemberton accommodations to entertain your children both daycare and in the evening. We accept all Whistler and Pemberton kids and their families from newborn to 14 years of age. Babysitting Whistler is the No1 choice for childcare from Whistlers largest hotels, The Four Seasons, The Fairmont Chateau, The Westin resort and Spa and the Pan Pacific Hotels .
Return from Pemberton accommodations to Whistler Outdoors