Your Whistler golf vacation is going to blow your mind.
"It is possible to fail in many ways...while to succeed is possible only in one way."
Aristotle
If British Columbia is a golfers Paradise, then a Whistler golf vacation will get you to where heaven begins. It is a destination known around the world for its spectacular mountains, unsurpassed skiing, limitless outdoor adventures, charming alpine village and now…its golf.
This picturesque valley, surrounded by immense, snow-covered peaks, pristine lakes and glacier-fed streams, is home to four of Canada's top 100 golf courses. Your vacation games will be played on these spectacular courses these gentlemen, Palmer, Nicklaus, Trent Jones Jr., and Robert Cupp have created. Masterpieces in this un-equalled setting.
Nicklaus North Golf course
Nicklaus North is set right in the town of Whistler. A short walk or drive from your Whistler Accommodations. The challenging course incorporates everything that is Jack Nicklaus. Testy greens, forgiving fairways and class all the way.
Whistler Golf Club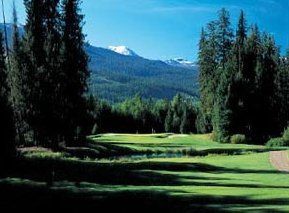 Whistler Golf Club was designed by Arnold Palmer. Need we say more. Typical Palmer course with some trademark risk/reward holes. The course is only a short walk from the village centre.
Chateau Whistler golf Course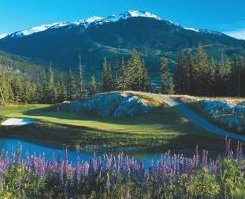 This Robert Trent Jones Jr. design is what most courses wish they were. Challenging, picturesque, forgiving but fair. Valley setting. Surrounded by beautiful mountains. You will really want to play this jewel. The perfect Whistler Golf Vacation.
Big Sky golf course in Pemberton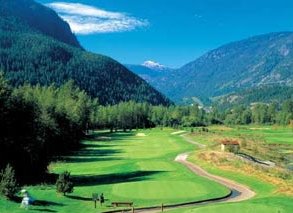 Just 25 minutes north of Whistler lies a golf setting so magnificent it must be experienced to be appreciated. Designed near the base of the massive, snow-capped Mount Currie in the fertile Pemberton valley, Big Sky Golf and Country Club sets a peaceful and tranquil scene.
Golf Tips and Mental Training. Learn the fast track to improving your golf score using mental training and golf tips. Mental preparation is well over half the game. Determine your golf goals. Develop your personal customized Golf Learning Strategy using the golf learning styles. Have fun while learning to play better golf.
A whistler golf vacation may begin at the first tee, but, the game really starts at the range and putting green. If you are an established golfer you may need to brush up on the fundamentals. Each of Whistlers four courses have very experienced professionals ready and willing to get your game to the next level.
Perhaps you are just taking up the game, or, you really want to learn the game properly. A visit to a Whistler golf school would be a perfect highlight to your Whistler golf vacation.
Golf Lessons Online. Good advice for the beginner.
Lower Mainland Golf Course listing guide of most of the courses.
Okanagan Golf Courses. The best collection of great courses in Canada.
Please visit our golf fun page of golf tips from professionals just like you.
Are you an Angry Golfer. Learn how to relax with this good advice.
Each of the courses offer schools and lessons.
A Whistler golf Package is a smart idea. You get to play all four courses for a thrill of a lifetime.
PGA tour is one of the best sites for all of the latest news and fantastic tips on how to improve your game. Be sure to check it out.
One of the very best golf courses on the lower mainland, and one of our favorites, is Sandpiper Golf Resort in Harrison Mills. The course is set amid huge Douglas firs and towering cedar trees. Every hole is a delight and a pleasure to play. Be sure not to miss this jewel.
Grand Cayman Golf. Next time you're thinking of a Caribbean vacation, think Grand Cayman golf! Here's a site to get you started on your trip.
Tobago From the Inside. When Whistler golf courses are under snow, how can you resist a visit to an Island paradise where you may golf all year.
Feel free to link to our site. Copy this code into your site.
Return from Whistler Golf Vacation to Whistler Outdoors