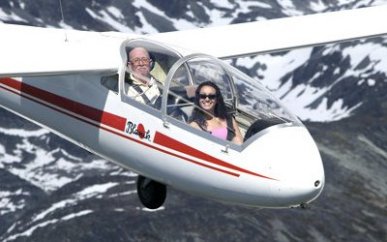 Glider soaring. A spectacular experience.
"You have succeeded in life when all you really want is only what you really need."
Vernon Howard
Glider soaring over the rugged peaks of the coast Mountain Range at Pemberton. A thrill a minute.
Imagine yourself seated in the cockpit of this glider as your experienced pilot guides you to within mere feet of the ruggedly spectacular mountains of the coast range. See the ski slopes of Whistler, the fertile Pemberton Valley and the emerald green glacial lakes dotting the landscape.
---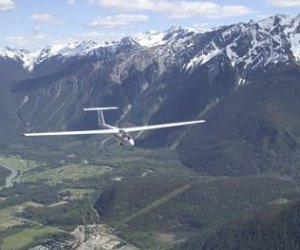 Ride the thermals like the Bald Eagles do as you soar over the majestic mountains and valleys unfolding before your eyes. No engine noise to disturb your thoughts, only the stillness of the scene keeps you in the reality of the moment.
Unmatched experience
Glider soaring guests who have taken flights from the Pemberton airport describe their experiences as, thrilling, unbelievable, amazing and the adventure of a lifetime. And all of this from one of the most beautiful valleys in the world.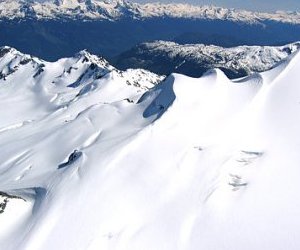 Operating Times
Pemberton soaring center operates7 days a week from the Pemberton airport. Located at the foot of 8,600 foot Mount Currie you may choose your flight from a variety of durations.
Flights are made in one of their two tandem 2 seat metal gliders. Your Certified Transport Canada pilot will sit behind you as you get to sit in front for a "ringside seat" for a thrill you'll never forget.
Each flight is customized to each guest. You can take the relaxing route, or the more exhilarating aerobatic flight suitable for the thrill seeker. Either one will have you wanting to come back for more.
Pemberton Soaring can be reached by calling Toll Free: 1.800.831.2611
Pemberton Accommodations. First class, peaceful and very friendly.
Pemberton Valley Golf & Country Club. The golf gods will defy you to par it.
Return from Glider Soaring to Whistler Outdoors