Whistler Hotel Packages. Be sure to ask for yours.
"Success usually comes to those who are too busy to be looking for it."
Henry David Thoreau
No doubt about it. The Whistler hotel packages are really attractive. You are about to spend a pretty good amount of cash enjoying the wide variety of attractions that make Whistler a fantastic place to visit.
With the worlds greatest ski facilities
The higher priced green fees to play Nicklaus North golf course will be long forgotten before the stunning design and beautiful setting of the course that brought out your "A" game fades away.
Think back to other vacation trips you may have taken. What is the most important thing you remember that really "made the trip," or "ruined it"?
We bet it was your Accommodations……good or bad.
What will you remember of your rooms? Will it be the "price" you paid…. or the cozy fireplace that you enjoyed after a fantastic ski day? The worn carpet, or the snowflakes falling on your heads that night in the hot tub on the balcony when love was in the air?
Room rates are important we agree, however, search the hotels below for the added amenities that will enhance your accommodation, causing you to remember your Whistler vacation as, "the trip of a lifetime."
Be sure you ask about Whistler Hotel Packages.
Pan Pacific Whistler Mountainside
This widely acclaimed hotel is one of Whistlers finest. Located at the base of the two mountains for easy skiing access, the staff will pamper you from the moment you arrive. From the 411 sq. foot Studio rooms to the 810 sq. foot two bedroom master suite you will really enjoy The Pan Pacific Whistler Mountainside. Rates starting from $129. Per night. Whistler hotel packages.
The Pinnacle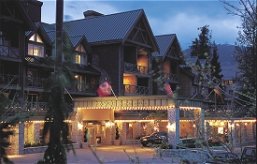 This hotel offers private studio residences with just the right touch of luxury. Comfortably furnished including fireplace, balcony, huge Jacuzzi soaker tub in the deluxe studios. Features include Secure underground parking, heated outdoor pool and ski storage. Rates from $115. Per night.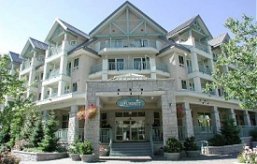 Summit Lodge
After an exciting day of skiing, golfing, hiking or biking, you may enjoy the heated outdoor pool or hot tub of the Summit Lodge. The summit lodge spa will pamper you. Located in the north section of Whistler village, not far from great shopping and nightlife. Free shuttle to the ski lifts. Underground parking. Rates from $95. Per night.Whistler hotel packages.
Sundial Boutique Hotel Whistler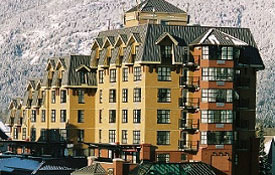 The Sundial has been extensively renovated and now is considered to be one of the finest Whistler Hotels. Beautifully decorated suites. Fantastic views, shopping, restaurants. A few suites have private outdoor hot tubs on the balconies. Enjoy an après ski soak in the rooftop hot tub. Short walk to the gondolas of Whistler Blackcomb. Rates from $139. Per night.
Westin Whistler Resort and Spa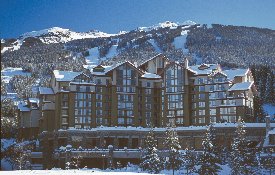 Golfers and skiers will love this centrally located hotel. The driving range is nearby for the pre round warm up. Ski in Ski out convenience. Indoor and outdoor pools. Fitness rooms, many suites with gas fireplaces and balconies. Restaurant. Bar and Pub. Underground parking. Rates starting from $ 175. Per night.
Whistler Resort and Club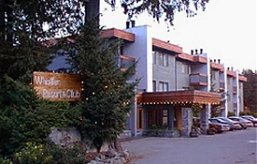 For the budget minded the Resort and Club is one of the best Whistler hotel packages. Located within a short 5 minute walk of the Creekside gondola this hotel has been serving Whistler visitors for over 20 years. Large spacious, comfortably decorated rooms. Creekside neighborhood has all the amenities required in a tranquil atmosphere. Rates starting at $65. Per night.
Babysitting Whistler is a childcare and nanny agency that provides safe fun active care while babysitting. Our Whistler nannies combine care for your children with all the great children's activities Whistler Blackcomb has to offer. Our nannies and baby sitters come to your whistler accommodation to entertain your children both daycare and in the evening. We accept all whistler kids and their families from newborn to 14 years of age. Babysitting Whistler is the No1 choice for childcare from Whistlers largest hotels, The Four Seasons, The Fairmont Chateau, The Westin resort and Spa and the Pan Pacific Hotels .
Click Here to see More Great Hotel Packages

Feel free to link to our site. Copy this code into your site.


Return from Whistler Hotel Packages to Whistler Outdoors