Whistler Home Rental Guide. Your vacation dream home awaits you….
"Aim for success, not perfection. Never give up your right to be wrong, because then you will lose the ability to learn new things and move forward with your life."
Dr. David M. Burns
Select your vacation home from this Whistler Home Rental Guide and you will be well on your way to a fabulous vacation memory.
Fully equipped
Everything is included. All you will need for your Whistler vacation pleasure. This is a representative selection from a long list of fantastic homes from the Whistler Home Rental inventory.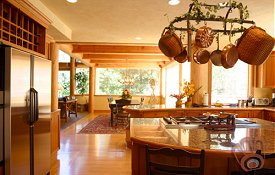 Peak Drive
We chose this photo of the kitchen of this exclusive Peak Drive home to be the spokesman for the rest of this beautiful home. Prince Charles chose this home to enjoy his visit with Princes William and Harry back in 1998. 4 Bedrooms, a deck to die for, this 3500 square feet of absolute beauty is breathtaking. Rates starting from $799. Per night.

Big Sky
Whistler Home Rental listings normally outline amenities such as kitchens, parking etc. However, to describe this 4,000 sq. foot home would take hours, so let us describe the master bedroom only. The imported marble floor in the ensuite is heated. The cozy gas fireplace will entrance you while resting up after a day skiing or golfing. Sit out on your private balcony and take in the unbelievable scenery that is Whistler. OK then, one little bit about the house itself. Watch what the rest of the world is doing in the home theatre with 60" flat screen TV. Rates start from $1,000. Per night.
Falcons Nest
This four bedroom beauty is glorious. The log home craftsmanship is unequalled. No less than three fireplaces means that everyone can have their own private little getaway. Beautifully secluded on a quiet lane you will enjoy total privacy barbequing on the patio. Enjoy a relaxing time in the outdoor hot tub after a day golfing or skiing. Rates start from $595. Per night.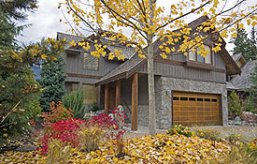 Longstone Chalet
This four bedroom luxury home is an example of superior design and craftsmanship. From the beauty of hand crafted log construction to the gorgeous practicality of the river stone, floor to ceiling fireplace, this home spells elegance. The 8 person garden hot tub will be a lot of fun. Master suite has a private balcony for that intimate moment away from the family and guests. Rates starting from $690. Per night.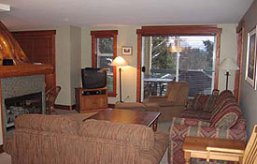 Snowbird
This is a very nice Whistler home rental. Perfect for the whole family and lots of guests, the five bedrooms and four baths means everyone can prepare in a hurry for the days activities when mom says "lets go now". The three sided gas fireplace will have everyone caught up in the cozy "vacation" atmosphere of the snowbird. Rates starting from $630. Per night. Taluswood 32 This luxury town home is located up the mountainside above Creekside. A very short walk to the Dave Murray 2010 Olympic downhill ski run. Ski in ski out convenience. Heated floors, covered outdoor patio with gas barbeque. 1850 sq. feet of vacation paradise. Rates starting from $350. Per night.
---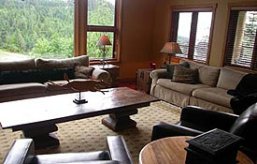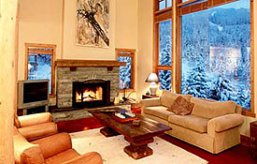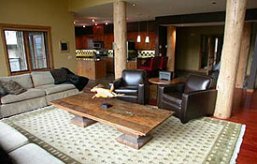 Taluswood Ridge 14
This Whistler home rental is a 4100 Sq. ft. four bedroom, 5 bathroom masterpiece of beautiful design. We have chosen to show 3 views of the amazing living room with it's log burning fireplace. The spacious dining area seats 10 comfortably. The views are incredible from every one of the towering windows. This is a ski in ski out location on the mountain above Creekside. Click on your skis and in a moment you are boarding the creek side gondola for the ride up Whistler. The ski run below you….that's the Dave Murray 2010 Olympic downhill run. Rates starting from $1150. Per night.
Please click here to review condo rentals and Hotel Packages.
Babysitting Whistler is a childcare and nanny agency that provides safe fun active care while babysitting. Our Whistler nannies combine care for your children with all the great children's activities Whistler Blackcomb has to offer. Our nannies and baby sitters come to your whistler accommodation to entertain your children both daycare and in the evening. We accept all whistler kids and their families from newborn to 14 years of age. Babysitting Whistler is the No1 choice for childcare from Whistlers largest hotels, The Four Seasons, The Fairmont Chateau, The Westin resort and Spa and the Pan Pacific Hotels .


Feel free to link to our site. Copy this code into your site.
Return from Whistler Home Rental to Whistler Outdoors