Your Website Domain is Important. Build a Website to Reflect Your Ideas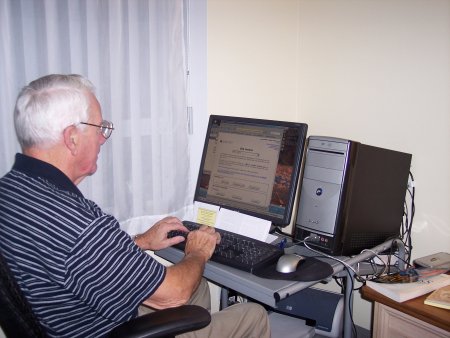 Your website domain name is going to be with you for a very long time. It is important to get it just right or people will not visit your site.
Here are five important points you really must consider before making your choice.
Your domain name should relate to what you are selling or to your concept.
Here is the domain name Irma and I selected for this website. www.whistler-outdoors.com Our website was going to be helpful to our potential visitors who may be contemplating a visit to Whistler, BC. We placed the hyphen between the two words because there was already a website using whistler outdoors.
Our site consists of every bit of information we would like to be informed about if we were coming to whistler for the first time. We already had an idea that Whistler area was an outdoor resort. For this reason we used the two words together with the hyphen.
keep the domain name as short as possible. It is hard to remember long titles. www.everythingyouneedtoknowaboutwhistleroutdoors.com would be really tough to remember as well as type. There are billions of domains on the web and it is nearly impossible to find two words to make up a domain name, but persevere.
If you cannot find the domain words you would like to use you might use the hyphen as that may be available. That is how we found our domain name. More than one hyphen though will create problems as again, it will be a hard name to remember. Visitors do not always have a pen and paper handy to write down the domain name they hear.
Keep your name out of the website domain name. Even if you do not intend to sell anything on your site, time will tell. Most people begin to develop a website with some concept or idea in mind. Selling something on the site may simply not be a consideration. However, as your site will grow you will be enlightened by the success stories of thousands of Solo Build It members and you may begin to monetize your site with affiliate ads or Google Adsense ads. You will be best served by relating your domain name to your concept.
Solo Build It has incredible tools available to members to be used to establish their site concept. By putting these tools to use, you will be able to find the concept that fits your personality and knowledge about your particular field of expertise.
When you become a member of Solo Build It you will discover that everything is ready for you. You will have tons of information about choosing a website domain name and they make it easy to register the name as that cost is included. Pay attention to their instructions and DO NOT register the name with GO DADDY .COM.
Solo Build It has such an incredible array of information for you that you will never need anything else to get up and running.
One of the features about Solo Build It that we really liked when we first read about them is that they dare to compare their site with all of the competition out on the web. Please take a moment to take a look.