Your Own Recipes on Your Own Free Personal Page
by YOU
(Somewhere )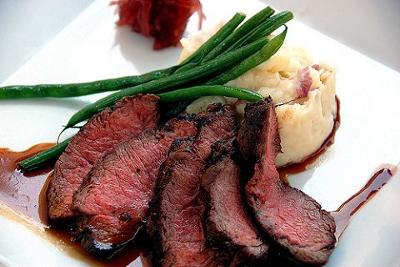 Lemon-Rosemary Grilled Flat Iron Steak
Do You Have a Recipe You Want to Share?
Hi There.
Our names are Joe and Irma Mac Millan. This is our special invitation to you to take part in our recipe sharing website.
Submit that wonderful recipe of yours here and you will be given your own page just like others have done here.
People are waiting to try new recipes just like yours. Everyone loves to eat and many have recipes passed down to them by family and friends.
Why hide those great recipes in a drawer in the kitchen? No one will see them there, but here they will.
It's easy and fun and completely free.


It is so simple. All you need to do is write out the recipe you love.


List the ingredients and then the directions.

That's it. You may submit a photo if you wish. Nothing could be more simple.

Once your page is up and live on our site we will notify you so you can show your page to your friends.