Snowboard helmets. What you need to know.

So how are they made? What do I look for? What do others say?
Their R.E.D. Hi-Fi snowboard helmets are one of the lightest snowboarding helmets on Earth, thanks to an ultra-light shell and stealth design. Go big or go home with the hunter green plaid fabric covered Hi-Fi. R.E.D.'s Hi-Fi helmet is compatible with R.E.D.'s in helmet speaker ear-pad system so that you can attack the mountain to your own beat.
The Hi-Fi Quick Clip mechanical ear-pad interface mounts the ear-pad in the center of the EPS liner to maximize stability and minimize the width of the helmet. It ensures that the ear-pads stay locked where they should be, keeping you warm and protected. Converting from winter to spring easily without changing your helmet fit is literally a snap.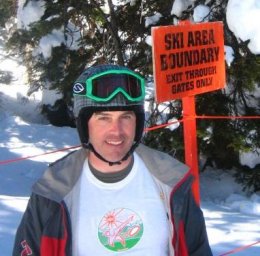 This is what one satisfied user had to say.
"I never liked helmets in my 13 years of snowboarding but my wife begged me to get one before our trip to Jackson Hole in Feb 2006. I agreed but I wanted very light weight and something different looking than the usual black/red/white hard plastic shell. I found the Red Hi Fi super lightweight helmet with cool Hunter Green Plaid outer cover (it's actually made of fabric!). After looking all over, [...]I got it the day before we left for the trip! I was originally going to only wear it when we hiked to the expert bowls but it was so lightweight that I wore it everywhere. I used it in the pipe & park and I have to admit it gave me some extra confidence hitting the 50 ft table top in the park. Check out the green goggles that match! Maybe my tastes are weird, but I really like the plaid! "



Red Trace Helmet
This is an inexpensive, very light-weight helmet. Battle-proof for skate and snow. The R.E.D. Trace helmet features removable ear-pads for quick changes from snow to skate and ample venting for year-round comfort. It's injected ABS shell can handle anything you can throw at it (literally). Make R.E.D. Trace snowboard helmets your year round protection solution. About $35.00
One user talked about it this way.
"I bought the helmet for my son who is picky about his gear. He used it out west snowboarding for the whole week and loved it. I tried it on myself and it seems comfortable and very reasonably priced by comparison to others. Even though it is advertised as a convertible, all we wanted it for is snowboarding. You would never know that it isn't just a winter snowboard/ski helmet."

Giro G 10 Signature is a blend of low profile style and technical savvy that reflects to-days wide-open, freestyle-inspired riding. Designed for riders as driven as Andy Finch, and Kristy Leskinen. It is priced in the $119.00 range.
One user stated "This is an excellent product; I've worn a Boeri since 1999, but this Giro G10 is lighter and more secure. I like the removable ear flaps and the ease of using a cell phone."

Giro G10 MX Freestyle Helmet - Men's
The Men's G10 MX Freestyle Snowboard Helmets by Giro is the choice of Sean Petit. As riders continue to push boundaries all over the mountain, they want one helmet that rules everything from the park to secret back country stashes. The optional audio configuration is an added bonus. About $129.00
Style, safety and comfort, you can't ask for more!!!
Have you come up with a new board trick? Got an easier way to nail an old one? Want your own page like this one.. Check out our snowboard school where you are the teacher.
Brian from Lathrop, Ca had this to say about his purchase of the G10 MX
"So, what kind of parent am I that I make sure my 7 year old alpine racer has a helmet on and I don't wear one myself? And, I'm a patroller at that! I started seeing more and more brain buckets on the mountain and with my daughter scolding me for not wearing one, I figured it was time. This was a great choice. Very comfortable, well padded and adjustable venting and removable ear pads for the really warm weather. There is no excuse for not owning this lifesaver. I find myself more aggressive in the trees too! This model was purchased without the optional audio system. If I may be so bold to do a PSA.
Lids On Kids is a great site that every parent should visit for great information on selecting helmets for kids.
Giro Remedy S Comp Helmet
Giro Remedy S Comp Snowboard Helmets. When you take a face plant into the concrete on a failed rail attempt, you'll be glad you have the full-face protection of the Remedy S Comp Helmet by Giro. Trusted by riders like J.P. Auclair and Xavier DeleRue, this helmet delivers enhanced coverage to handle the toughest lines, rails, and jumps. The Remedy S'' tough, carbon fiber shell keeps the weight down, while an EPS foam liner takes the impact of brutal hits. The flow through design sucks air in the front of the helmet and lets it out 14 vents for perfect ventilation. A removable visor offers further protection and keeps the sun out of your eyes while in the back-country kickers.
Click A Photo For Details And Prices From Sun and Ski Sports
Look Great. Feel Great With Gear From Sun and Ski Sports
Look Your Best With gear From Sun and Ski Sports
Click A Photo For Details And Prices From Sun and Ski Sports
Click A Photo For Details And Prices From Sun and Ski Sports

R.E.D. Reya Helmet - Women's
R.E.D. Reya Snowboard Helmets for Women is strictly women's-specific design. Plush ear pads, a warmer interior, lighter weight, and flair to spare. Features: Rider Controlled Venting Removable Goggle Gasket Audex Ear Pad Accessory Compatible Ultra Lightweight In-Molded Polycarbonate Shell Quick Clip Ear Pads Vent Mesh Women's-Specific Design and Fit.
One mom had this to say about her R.E.D. Reya Snowboard Helmets for Women " I love the fit and light weight and my 6 year old daughter thinks I look kind of cool too and my husband says he can find me anywhere on the hill (maybe not so good). It's great when mom can still be hip!"
Snowboard Helmets. They'll keep you boarding!!!
Snowboarder Helmet Review is a good site to view as it features a great many reviews of every helmet manufactured.
Learn how to execute the perfect Barrel Roll.
American Medical Association advice on equipment safety.
Feel free to link to our site. Copy this code into your site.
Return from Snowboard Helmets to Whistler Outdoors