Michelle Kelsey Owner/Operator - Nannies on Call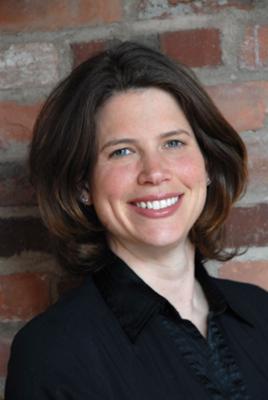 I am the proud owner/operator of Nannies on Call the premier nanny agency that provides safe, secure, and flexible childcare to Whistler locals, as well as to families from all over the world that visit Whistler and hope to enjoy all that it has to offer. I have strong personal ties to Whistler and a enormous affection for the people of Whistler and the area itself.


My family has been coming to Whistler since 1973. I can tell stories of a time when the highway would closed on a regular basis because of snow fall or the fact that the village used to be the garbage dump.
There was no Blackomb. I learned to ski at 3 years old on Rainbow Mountain. I have raced for Whistler, taught skiing at Ski Scamps (before it became Whistler Kids) and served meals at Umberto's. Over the past 35 years I have lived at Whistler full time, visited Whistler, brought friends to Whistler and have always owned home there. Whistler, and my competitive skiing there has played a huge part in making me who I am.

In 2000 I was living in Vancouver, I missed an important event because I could not find a satisfactory baby sitter for my two daughters. My youngest was less than a year old and I was not comfortable leaving her with my 14 year old neighbor, who was at the time the only option. At that point, I realized there was an opportunity in the child care market. A year later in 2001 in Vancouver Nannies on Call was born.
My goal was to change babysitting from hiring the teenager down the street to a professional, secure and trusted nanny service. Years later, hundreds of families and businesses rely on Nannies on Call every week to fill their vast and varied childcare needs..
From the start Nannies on Call has distinguished itself through innovation. My ultimate goal was to make Nannies on Call "the leader" in the industry. It was important to me to define standards that would be truly important to families. Standards for safety, convenience and quality.
I was the
first agency to require nannies to complete an RCMP criminal record check (this now also includes a vulnerable sector search) and have a valid CPR/First Aid certificate. Families know that when a nanny that arrives at their door (or hotel room door) from Nannies on Call she or he has been pre screened, has been trained in first aid, has a clean criminal record, is bonded and most of all is someone I would personally trust to care for my own children.
Nannies on Call excels at providing excellent customer service, exceptional nannies, and flexible solutions in a timely fashion. We excel at matching families and nannies so that both of our client bases are completely satisfied. Most of all....we excel at finding great matches so that the kids are safe, happy and well looked after. Our goal is not just to provide childcare, it is to provide "The highest quality of childcare." period, across the board
When my Vancouver business began to boom, it became apparent that we were going to expand... Whistler was a natural choice for me personally, and a smart choice for me professionally. Here was an amazing opportunity to provide an "as needed" service to families who were away from home and away from their usual childcare support network. I saw it as a fantastic chance to provide a world class service, in a world class resort. I also feel like it is my personal responsibility to give back exceptional service to a community that has provided me with so many wonderful memories and opportunities for growth. It is my chance to give a little back. My daughters now ski Whistler and enjoy all that it has to offer, and I travel up every week (to help with the hands on running of the company) and most weekends to get some skiing in.
Welcome to Nannies on Call - Whistler. I hope that we can help you solve any of your childcare needs ...and Welcome to Whistler, I hope you love it here as much as I do!
Sincerely,
Michelle Kelsey
Nannies On Call
bookings@nanniesoncall.com
604-938-2823 In Whistler
1-877-214-2828 Toll Free