Buy Hiking Gear. Hiking Clothes Are Different Than Street Clothes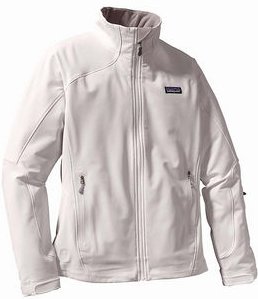 So you need to buy hiking gear. Well, first of all congratulations for considering that there is a big difference between street clothes and hiking clothes.
Street clothes are designed with neatness in mind. Nice color coordination, hold the crease, dressy.
Hiking clothes must meet the requirements of the outdoors in mind. You will be out in the rain, wind and sunshine as well perhaps, snow.
The designers of outdoor clothing consider all of these elements as they go about the task. They know that there may be some bush-waking that can be very tough on shorts and long pants. Designers know that jackets must be breathable when it is warm and sunny and yet it must hold in the cold when the temperature falls. Then there is the rain to contend with.
The hiking boot makers have spent small fortunes in trying to create the ultimate hiking boot. Just pay a visit to a well stocked outdoors supply store and take a look at the amazing variety of hiking boots gracing the shelves. From ruggedly built hiking sandals through easy hiking shoes right up to the tough, top of the line, handle anything type of hiking boots.
Then there are the lightweight, breathable under clothes. These must be warm as well as having the ability to wick the sweat away.
Once you consider all of these points you want everything to be color coordinated and to look dressy as well. Pity the poor clothing designer with these requirements.
Hiking pants must be made of good, long wearing material. You need pockets that will hold things in when you climb under windfalls, as well as sit in awkward positions, so they should have flaps that will be held closed with Velcro. Extra reinforcement at the wear points is important. Consider the hiking pants with the extra pockets down on the calf of the legs. These are handy for storing car keys and wallets safely with flaps. We prefer the flaps with buttons as they are going to stay closed better.
Years ago my wife and I purchased good quality jackets for our hikes. We avoided buying the top of the line jackets for two reasons. First they had a lot of bulk and second, we couldn't afford them. We selected jackets that were medium weight, rain resistant and rugged. We found them to be perfect for our needs.
In the spring and fall we could wear a golf shirt underneath. As the weather turned cooler we simply put on a heavier layer. A sweater or breathable long sleeve shirt did the trick.
When we got into the winter a nice warm under jacket and below that a breathable undershirt covered by the jacket was wonderful. We loved to cross country ski. We carried a small day pack containing our back pack stove, teapot and lunch. The jacket was lightweight enough to be no problem when tied around the waist while skiing and was at the ready to keep us warm once we stopped to have our lunch.
Think of these points when you are ready to buy hiking gear.
Return from Buy Hiking Gear to Whistler Outdoors Home
Return from Buy Hiking Gear to BC Hiking